School Governors
Our school is proud to be part of the Crofty Multi Academy Trust, the running of which is overseen by the board of trustees – chaired by Mr Mike Hosking.
​The Trust Board is made up of volunteers, mainly people who have been school governors in the past but also including people with specific business or educational skills. They set the strategic direction for the Trust, hold the Trust to account for its outcomes for students and oversee the work of the Executive Officers.
​Each school has a Local Governing Body (LGB) who have delegated responsibility for standards and outcomes in that school, its safeguarding and its relationships with external stakeholders, especially parents. The Chairs of LGBs are held to account by the Board for outcomes in those areas.
The LGB will use its detailed knowledge and engagement with stakeholders to ensure that their school is being well served by the executive leadership, and has direct access to the board if there are concerns.
The Local Governing Body of Pencoys School are all volunteers who give up their time to represent the community and to help shape the direction and aims of the School. Click logo below For further information regarding the structure of the Crofty Multi Academy Trust, including details of trustees and members.
Pencoys – Governor Statutory information July 2023
Meet Our Governors
Please contact the school secretary for contact details of the Chair of Governors.
Caroline Sommerville
Chair of Governors
Hi, my name is Caroline Sommerville, and I joined the board of Governors in 2019.
I live locally in Carnkie and my son is in Year 3 at Pencoys.
In my working life, I am the Operations Director of a homecare company based in Truro and I have worked in the health and social care sector for over 20 years.
I like meeting new people and helping them get the most out of life. I work hard to ensure that I always provide the best service possible.
I am actively involved in our local community; I am the Chair of Carnkie Village Hall and my husband and I run a social club in Portreath for adults with learning disabilities. I am also the trustee of a charity that supports learning and development for health and social care within Cornwall.
Spending quality time with my family is important and we love to travel so I'm always looking at where we can go next, the list just keeps getting longer!
I am committed to doing my best for Pencoys and am looking forward to the challenges that the new school year brings.
Frances Thurston
Parent Governor
Hi I'm Fran and I have been a parent at the school since September 2014 and a Governor since 2019. I have 2 children, my daughter, who has just moved up to secondary school from Pencoys and my son who is still here.
I enjoy being a part of the community and helping others. I run a weekly toddler group at St Andrews Church in Redruth, where I am also part of both the church council and the team who produces the Churches Festival of Arts each year.
In my spare time I am usually found curled up with a good book or movie, out with my family and friends exploring somewhere, or singing, dancing and laughing with one of the singing groups I am part of.
I am a positive person who likes to make things better for families living in our local area. I am looking forward to another year of governing at Pencoys.
Jess Thomas
Staff Governor
Hello, my name is Jess Thomas, and joined the governing body in September 2021 as the teacher governor.
I started working at Pencoys as a trainee teacher, in Year 4 with Mrs Johns, in 2010. I was only meant to be at the school on a placement for 10 weeks but over 11 years later, I am still here! I knew from day 1 that Pencoys was a very special school and I am very proud to work here alongside such dedicated staff.
I feel incredibly fortunate to live in Cornwall and, in my spare time, I can often be found exploring the outdoors with my young family. We love heading to the beach, woods or parks.
I am committed to supporting the children, families and staff of Pencoys as we continue to navigate through these uncertain times.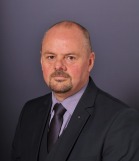 Eugene Clemence
Parent Governor
Robert Bowden
Parent Governor